Who Makes the Best Pickup Truck?
Uh-oh, we are probably going to get some hate for this one. Full-size trucks are the highest selling vehicles in the USA, which means a whole lot of buyers with a lot of opinions on these pickups. Rather than just spouting our opinion and adding nothing useful, let's go through each full-size on the market and cover exactly what you are getting for the cost. That should give us an idea of the "best" full-size truck currently sold.  (Listed in ascending order of sales rank)
Nissan Titan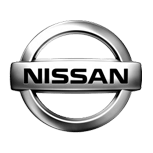 Alright, there's not much argument here; the Titan sucks. It is so underwhelming compared to the competition due to a lack of being updated. The current (as of this writing) Titan is generally unchanged from the debut model way back in 2003.
Originally, the Titan looked pretty muscular, like a Frontier that had been hitting the gym and taking questionable supplements. Today, it's not a bad look, but it does seem dated, like the person driving it would still be impressed with an H-D V-Rod.
Inside, it's not much better. It's like the designers took a fat sixth generation Nissan Maxima interior and bent it to fit the Titan. It's not entirely terrible, but again, it does look dated and out of touch.
Under the hood is a 5.6 liter V8 making a ho-hum 317 hp, but a decent 385 lb/ft of torque. A 5-speed auto is the only transmission. This means a maximum payload of 2,100 lbs (averaged between 4×2 and 4×4 spec), and towing capacity of 7,000 to 9,000 lbs, depending on options. This is right in line with the Nissan Armada SUV, which shares the same F-Alpha chassis.
All this, plus 13 city, 18 highway MPG, with four-wheel drive taking a 1 MPG hit. Base prices start at $29,640, but can easily exceed $40,000 if you add the SV Value Package (blingy stuff), SV Utility Package (stuff you don't need), and the SV Premium Package (luxury stuff).
 Toyota Tundra

The Tundra was Toyota's first real attempt to go after the lucrative full-size market. 2000 through 2006 model years blew, so we'll ignore it. The current truck is more in line with full-size dimensions and capabilities, and has been sold since 2007, with a 2014 refresh that included new sheetmetal, interior, and performance upgrades.
Looks wise, it is also no stunner. The 2007 model seemed to suffer from 1990s-ness, with ever possible part rounded off. The 2014 facelift looks better, almost Ford-ish, but has some odd work around the grille. Still, about what you expect a full-size to look like.
The redesigned interior is rather nice. The Tundra seems to focus on passengers more than the others, so there are large swaths of leather or wood on the dash, and modern style instruments. This could be the interior of a high end Camry, but it's a little too interesting looking.
More in line with the Detroit manufacturers, the Tundra has a range of engine options, depending on your plans for the truck. At the bottom is the 4.6 liter V8 with 310 hp and 327 lb/ft. Not enough for you? Same with us, so we would step up to the 5.7 liter V8, making an fairly impressive 381 hp, and a stout 401 lb/ft. A 6-speed transmission is the only one available. Towing capacity, depending on options checked, start at 6,400 lbs, and top out at 10,500 lbs.
You aren't buying this for mileage, but it's better than the Titan at 15 city, 19 highway. The NHTSA gave the Tundra 4 stars all around. Prices start at $29,450, so this is not a cheap truck. That price is a stripped SR model, with the 4.6 liter, single cab, and no options. Getting decent doors will require a Limited, at $38k+.
RAM Pickup

The Dodge Ram was the cool truck to have in the '90s, but is it any good today? Its semi-truck good looks are still there, having been refreshed in 2009 with minor updates like the forward-angled headlights, and even bigger grille. It's still Burt Reynolds burly, but showing its age a bit, like Reynolds in Driven.
The interior of the Ram is rather mid-range for the segment, better than a Titan, but not as good as GM or Ford. It looks durable and manly, while having a good amount of luxury on the upscale trim levels. Seats and headroom are the standouts here though. The gauges look nice, but uConnect still sucks. Out back, there's the pretty slick RamBox, a kind of storage locker built into the bed rails.
Blowing the options list wide open, there's a variety of engines and transmissions available, including an 8-peed auto or a 6-speed manual. Engines start at the 3.6 liter Pentastar V6, with an acceptable 305 hp, but the torque of a Chrysler 200. Stepping up to the SLT, you can get a 5.7 liter Hemi V8, but it will cost you an additional six grand. It has a nice 395 hp, and 407 lb/ft. With the right options, the Ram 1500 can tow a max of 10,650 lbs. This generation lacks the old-school leaf springs, going with coil springs out back for better ride quality.
Ram 1500 starts at $25,865. That price gets you the Tradesman, a single cab with the Pentastar, 20/28 mpg, ugly wheels and black bumpers. This is unapologetically a work truck. Selecting the SLT trim, or stepping up to the 2500 will cost about the same, roughly $31,000 and change, but dramatically increases the work potential.
Chevy Silverado

The Silverado 1500 has always played second fiddle to Ford's F-150, but things might be changing. GM has never been as daring with their full-size trucks as Ford and Ram, but the quiet and continual improvement of the truck over the last decade has been noticeable. It's still not bold, but is a decent rugged looking ride, with just the right amount of chiseled lines over the boxiness, and an athletic stance in LTZ form.
The interior is similar to the Ram's, with a multi box theme, and looks appropriately truck worthy. The Silverado takes an edge on the Ram with a better center console layout, superior steering feedback, and Chevy's MyLink generally testing slightly better than uConnect. The Silverado also has 4G WiFi, which is pretty cool on a vehicle in this class.
Engines start with the 4.3 liter EcoTec3 V6, with an uncompetitive 285 hp and 305 lb/ft, and 18/24 mpg. This isn't the '90s. V8s are better, with a direct injected 5.3 liter making a more respectable 355 hp and 383 lb/ft of torque. The hotrod of the group is the brawny 6.2 liter, with 420 hp and 460 lb/ft, making it competitive with the Ford Raptor. Transmissions are all 6-speed autos, taking away some of the fun. There's a max payload of 1,900 lbs, and towing reaches an impressive 17,700 lbs with the 6.2L, 4WD, and the right gear ratio. That's an impressive haul for a half ton truck.
Pricing is competitive with the Ram, starting at $26,520 for a base model regular cab with the same base features as the Ford, but listed as WT trim. No, not White Trash. That was the '90s model, this is Work Truck. While it was introduced in 2014, the 2016 model is facelifted, and worth a look.
Ford F-Series

The best-selling vehicle in the USA for the last 30+ years, and the best-selling pickup for the last 40+ years, the F-150 is Ford's money train. They will do whatever it takes to keep truck buyers and fleet buyers happy. However, in the pursuit of ever more badassery for their trucks, they may have overstepped their fan base.
The thirteenth generation F-Series is all new for 2015, with a new face and new ideas. The three bar grille looks tough, and the cool headlights are ripped off sci-fi construction equipment from the future. It seems work capable, yet somehow also conveys sportiness and fun. On the higher end trims, the wheels are pretty awesome looking.
Ford did a good job on the interior, better than the rest at incorporating Tonka truck inspired toughness, without making it an ergonomic nightmare. The base model is functional and smart, while Platinum and King Ranch show off an interior worthy of Lincoln. Hands down, the F-Series has the best steering wheel of the bunch. That might seem trivial, until you consider how much you interact with it on every single drive.
Ford throws a variety of engines at the shopper and lets them pick. The 3.5 liter Cyclone V6 is a holdover from the previous generation, and 283 hp and 285 lb/ft, but it's good enough for a cheapo base model. Next up is the new 2.7 liter EcoBoost V6 making 325 hp, and an impressive 375 lb/ft. Yes, that's the Mustang engine. Then there's another V6, the 3.5 liter EcoBoost, making a nice 365 hp and 420 lb/ft. The V8 Titan can't keep up with this 6. Finally, if you need a V8 half-ton, check the box to borrow the Mustang GT's 5.0 liter Coyote V8. You will have a direct injected V8 making 385 hp and 387 lb/ft. That's a lot of engines, but oddly, Ford only delivers a 6-speed auto with each of them. MPG is rather comparable, but the 2.7 EcoBoost does the best, at 19/26 in 4×2 form.
$26,030 buys you the impossible to find stripped base model, so expect about $27k in the real world. The warranty isn't as long as GM or Dodge, but Ford owners will say they don't need it. That is debatable now, as owners of the new F-150 will likely want any issues fixed for free at the dealership. This generation debuted a controversial change to an aluminum body. In the quest for better gas mileage, Ford left only the firewall steel, which saved nearly 700 pounds, depending on trim levels. This initially seems like a great idea, as we think lighter equals better, but remember that many of the truck buyers are companies and fleets. These trucks are at job sites and see a lot of abuse. When an aluminum F-Series needs bodywork, the cost will be notably higher, in part due to aluminum costs being higher than steel. This might lead to higher insurance rates, which would make any business run the numbers twice before handing over loads of cash. Sales in 2015 have been disappointing, but it's too early to tell if that is due to consumer nervousness, or something else.
Which is best for you?
If you think the Ford is the #1 selling truck for a reason. Get the F-150
Do you insist on an Asian make?  Get the Tundra.
Need an affordable new truck that maximizes utility?  Get the Ram Tradesman.
Do you want a giant family car?  Get the Tundra.
Want a good truck without the aluminum body non-sense?  Get the Silverado.
Hate yourself?  Buy a Titan.
*Nov 2017 Update* – The new Nissan Titan finally competes well with its competitors.